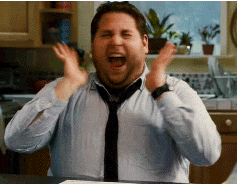 Getting a new phone can be exciting, especially when you just got the deal of a lifetime on it. While we don't want to rain on your parade, we do want to make sure you're taking the right steps to make sure that your phone is covered for the next few years.
Track Your New Phone
At some point, you will inevitably lose your phone, whether you left it in your car or someone stole your phone. Having options to find your phone will become very handy.
Whether you have an Android or iPhone, we recommend Prey. Prey is a lightweight theft protection app that helps you track up to 3 of your devices.
Where it stands out is when your phone is stolen, as Prey can take screenshots of what's being seen on the phone and access the front camera to take a selfie of whoever is using the phone.
iPhone Alternative- Find My iPhone
Find My iPhone is Apple's built in tool for finding your iPhone. To enable it simply:
Go to your Home screen
Tap Settings > iCloud
Scroll to the bottom and tap Find My iPhone
Slide to turn on Find My iPhone and Send Last Location
To test this service, go to iCloud.com, sign in with your Apple ID, click on "Find My iPhone," and a map will appear with your phone's location.
Android Alternative- Android Device Manager
Like Apple's Find My iPhone, Google created the Android Device Manager to help people find, ring, lock, and remote wipe their Android phones. To use it, you'll need to make sure your location settings are turned on and enable Android Device Manager by doing the following:
Open your device's Settings app
Tap Security
Under "Android Device Manager," switch Remotely locate this device and turn to Allow remote lock and erase on
To test the service, go to the Android Device Manager website, sign in with your Google account, click the arrow next to the device name to select the device, and Android Device Manager will show that device's location.
Secure Your New Phone
Another important step to keep your phone away from prying eyes and thieves is to set a password, PIN, pattern lock, or fingerprint lock. For both Android and iPhone we found that fingerprint locks were the quickest and most secure lock options.
Android
Head over to Settings > Security > Screen Lock. Note that some Android phones may have this nestled under the Lock Screen option in Settings.
iPhone
Head over to Settings> Touch ID & Passcode. Here you can set your fingerprints to unlock your iPhone for Apple Pay, iTunes, and the App Store. You can set up to 5 different fingerprints for use.
Float Into the Cloud
Many services like Google Photos and Amazon Prime Photos offer unlimited photo backup, which backs up all the photos you take with your phone's camera to the cloud. This will certainly help save space on your new phone both now and in the future. You can also save all of your files with Dropbox, Box, Google Drive, or Microsoft's OneDrive.
Save Data
If you have an Android phone, Google's Wifi assistant will help to make sure you're always on Wi-Fi when there's an open network nearby.
Regardless of what phone you have, suggest that after a week or two of using your phone, you take a look at how much data you used. This will help you figure out how much data you really need. You can also learn how to save data on Facebook or check out our various plan options.