2016 was a year like no other. While many things were going on in politics around the world, the tech world continued to innovate. Cell phones were updated to be the best offering of phones ever. As we make our way through the holiday season and into 2017, we wanted to take a few minutes to note the best phones of 2016 that are available today. We took a look at this year's phones and judged them based on sales, bang for your buck, and features.
1. Samsung Galaxy S7 and S7 Edge
The S7 helped to start 2016 off with a bang, with wireless charging, SD card capability, water resistance, and Samsung Pay the Galaxy S7 was a sure winner. The S7 Edge improved on that by adding an edgeless display, with a few tricks of its own as well.
2. Apple iPhone 7 & 7 Plus
No best phone list would be complete without featuring the iPhone 7 and 7 Plus. This year, Apple rocked the tech world by nixing the headphone jack on its phone, replacing it with just a single lighting port. Initially, this created a ton of criticism for the iPhone but later trickled off as sales continued to grow as expected despite the lack of headphones. The iPhone 7 Plus features 2 cameras praised as the best cameras for a smartphone currently on the market.
3. OnePlus 3T
This is OnePlus' 4th phone, and it sure impresses. It does a good job of showing that you don't need to be a major smartphone maker to have a superior phone. While it's a slightly more expensive price ($100 more) than the OnePlus 3, which also debuted this year, you get a phone that has top features such as 6GB of RAM, up to 128GB of storage, and Dash Charge quick charging. The phone feels solid and well built in your hand and is under $450.
4. Motorola G4
The best budget phone on the market got even better this year. The latest refresh gives budget-conscious smartphone buyers a wider array of features. While costing just under $200 you get a water-resistant phone with a 5.5-inch display, a 13-megapixel camera, an expandable Micro SD card slot, and a solid phone.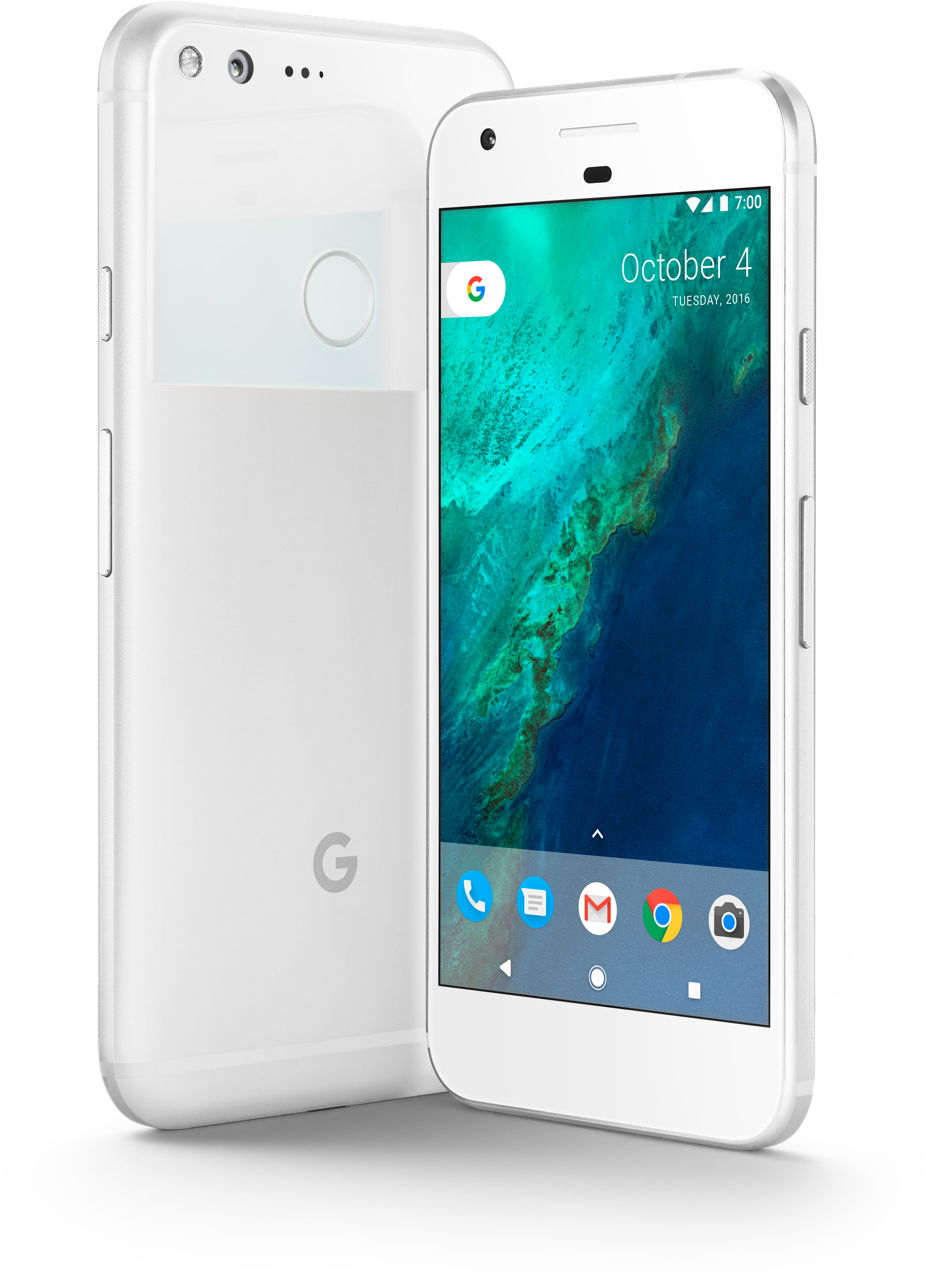 5. Google Pixel
We would be foolish, not to mention that Google ditched its Nexus line of phones that partnered with other manufactures instead of creating its own phone. This took the tech world by surprise as many expected a simple update to their Nexus-like. However, Google went in a different direction by creating an awesome phone that's still hard to get today! One major turnoff for this phone is that Verizon only offers it. However, since it is still an unlocked phone, you can still purchase one from the Google Play store and run it on the US Mobile network (or any network).
Thinking about getting a phone for yourself or someone else this holiday season? We have a list of some gifts that will also impress, without impressing too much of a dent on your wallet.
Peaking into 2017
iPhone 8
We expect the 10th-anniversary edition of the iPhone, dubbed the iPhone 8, will be revolutionary, as Apple will be pulling out all the stops to combat messaging from competitors such as Motorola, who have been running ads talking about how Apple's phones haven't really changed much.
Samsung Galaxy S8
As we mentioned in our post on the S8, Samsung has many features planned for its next flagship phone. With a lot riding on the phone's success, we have no doubt the phone will surely impress.