Do you want to switch to another carrier but don't want to lose your number? Here's a complete guide on how you can go about it!
As an MVNO with one of the
best customer services,
we often get questions from potential consumers about whether they can port to US Mobile, all the while keeping their old number. Of course, changing your number and then notifying connections would be a hassle.  Here's how we've made this process super easy for those who are ready to try out a new service provider!
So far we were able to help customers from all carriers in the US to port in to us, including customers from
PixWireless
,
Rok Mobile
and
RingPlus
.
What does it mean to port your number?
Under the FCC's "local number portability" rules, you are free to switch wireless service providers and keep your existing phone number as long as you remain within the same geographic area. You are free to port your number as you change carriers within the United States.
If, however you're moving out of the US and want to change to a local service provider in another country, you won't be able to to do this as it only applies to carriers in the US.
How can I switch/port my number to US Mobile?
The first step before anything is to obtain your account information from your previous carrier. It's very important to have this information which includes an account number and a pin that's attached to your number. This allows you to switch between carriers without much effort. Here's
how
you can find your account information!
Sometimes porting becomes complicated but we at US Mobile assure you that with us it's a super simple process. All you have to do is log in to your US Mobile account after procuring your account information and follow the steps. Make sure you have our
starter kit
with you already!
Porting is made simple during the one-step
SIM activation process
. Once you've ordered and received your US Mobile
prepaid
sim card, follow the steps outlined below:
 Sign in to your account with us.
You will be able to see your dashboard and the option "Add a line".  Clicking on it will take you to a page similar to this:
Then, pick the sim-card you want to use, you can know more about our sim cards here.
For our
Super LTE
, however you will need to check for device compatibility before moving ahead, if you have any confusions here just get in touch with our customer service and we will check your device compatibility for you!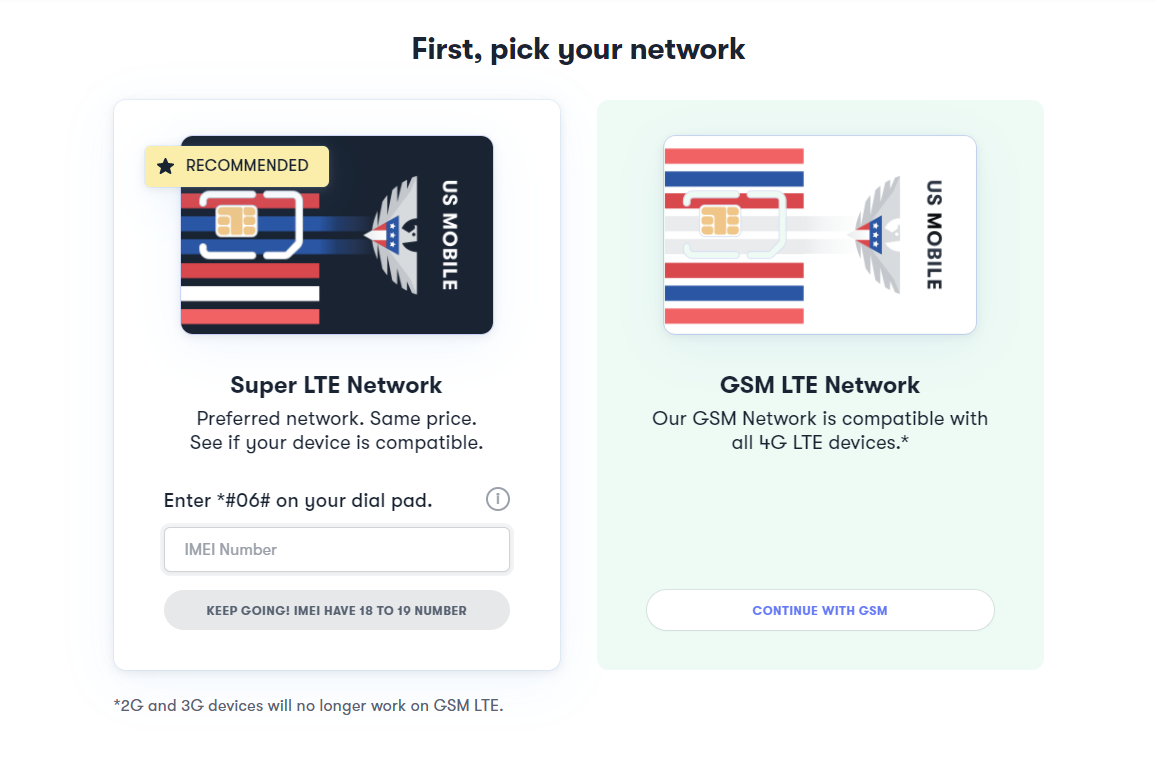 After putting in your IMEI, choose "Transfer your number".
Put in your account number and password/PIN. If your previous carrier is not listed below, you can simply choose Verizon and proceed with the port request.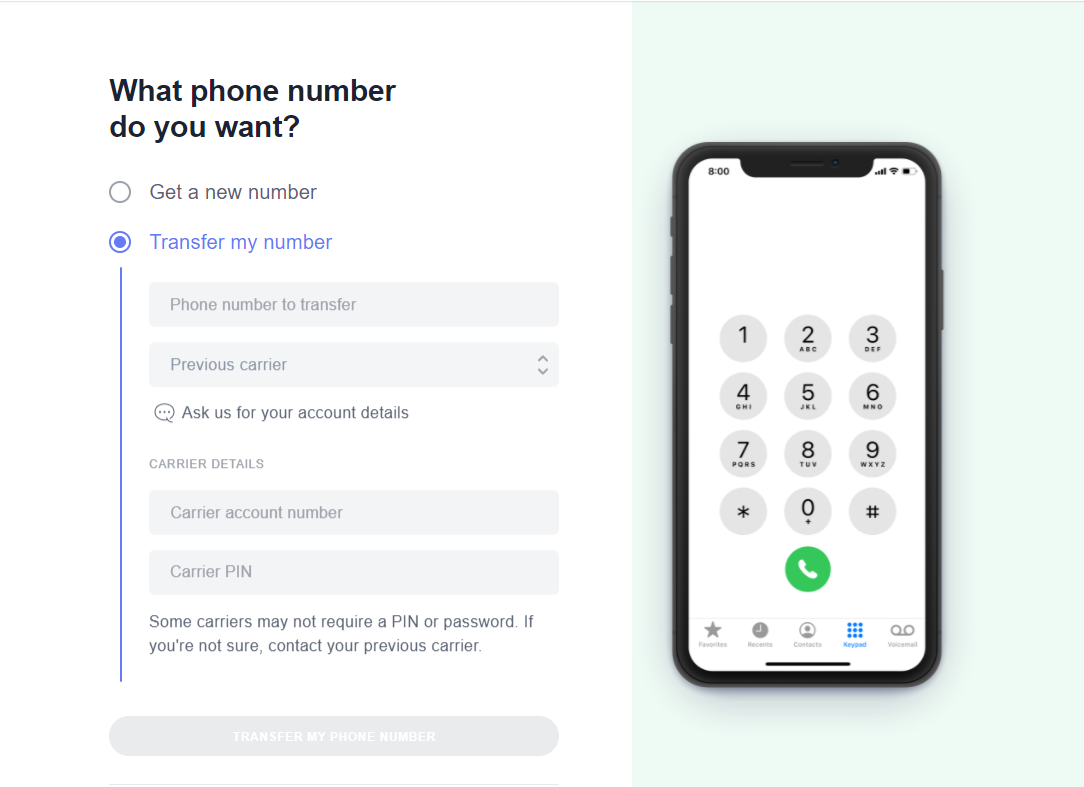 Hit on the "Transfer my phone number" button and you will be able to successfully log in a port request.
Finally, you will be prompted to create your base plan and accept the Terms & Conditions.
Select "Continue" at the bottom of the page to be directed to a loading page, which will indicate the status of your port-in request.
Once your port request is logged, you can wait for us to notify you as soon as your number is activated from our end, if however you want to know the status of your port request, you can easily initiate chat and we will update you!
How long will it take for my number to port to US Mobile?
Porting is a complex process, but don't worry we'll be taking care of all the heavy lifting. Please note that it can take up to 24-48 hours for all features and services to transfer to US Mobile on your device, however, if all information is correct it will surely get processed faster than the mentioned timeframe!
If you're still confused about porting and have
questions
before moving ahead, our customer support is 24/7 and you can get to us anytime on chat or just call 611!